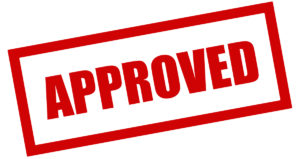 We recently met with our Bishop and the Consultors to present the feasibility study results and to also give a summary presentation for our planned Capital Campaign. As most of you know, we have been working for some time to obtain diocesan approval for a capital campaign to address the bell towers and building facade repairs.
This has been a long process, but we are very happy to report that we have received the necessary approval to proceed with our capital campaign. In a letter received from the Bishop's office, it states:
Based on the input and agreement of the College of Cosultors, I am granting approval for you to engage a professional fundraising company of your choice and begin the campaign to raise the $2.75 million in which you anticipate receiving grants and will seek to withdraw from reserve savings to help pay for this project. The parish will complete the project in phases as the money is raised.
As you can imagine, there is an enormous amount of information that will be shared with the parish in the coming weeks regarding organization, strategy, and donation resources. There are many positives which have already been generated throughout this process and we are anxious to share those details with our parishioners, alumni, and friends. More information will be coming soon.
Thank you for continuing to support our parish. We are very excited for our future.